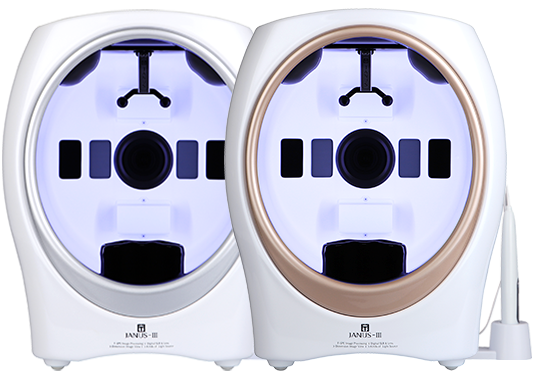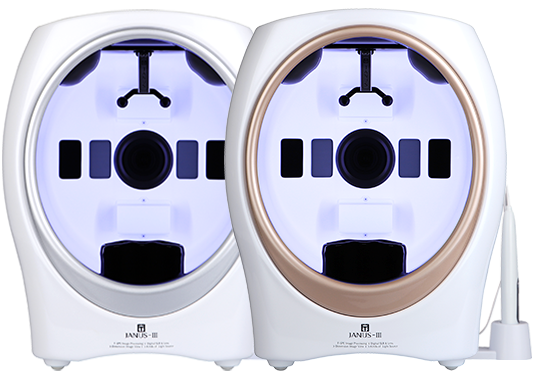 Becomes More Special

Experience the upgraded JANUS with
added new features and program updates.
Download Catalog

Download Proposal

Introduction
Features
product features
Here's all the skin concerns of the customer.
It analyzes 12 skin problems including pores, wrinkles + palm wrinkles, elasticity, tuxedo, color immersion (fluorescent/UV), skin tone, red tide, parchment + porphyrin, and moisture.
For the first time in the world, skin elasticity and nasolabial fold are analyzed through images.
You can see your current skin condition at a glance compared to your age group.
Based on the skin concerns analyzed, we recommend customized products (product registration is possible)
product features
Trusted Skin Measurement System
Set up and measure the face divided by 10 areas.
The same area is always maintained in relation to the first set area and is calibrated so that each shot can be measured with the same picture.
Data reproducibility studies are constantly being conducted and an optimal system is created to identify skin changes.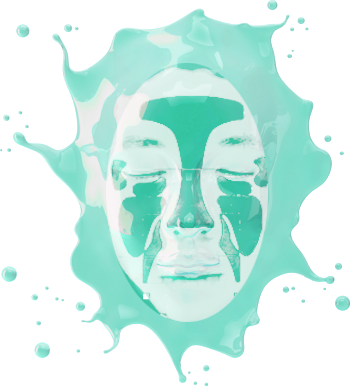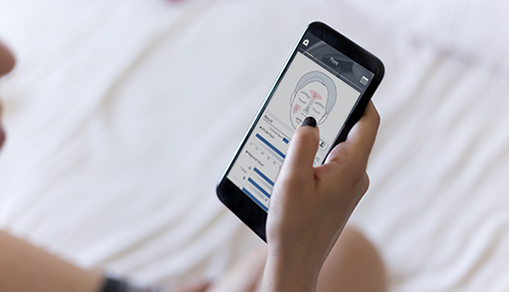 product features
Customized services for the smart era
It delivers customer analysis results using mobile apps using cloud services.
Customized service is provided using Big Data & Deep Learning technology.
product features
Just think about the skin of your customers!
Maintain the best analytics environment by providing automatic program updates.
Support for multiple languages (14) is available for consultation with customers from different nationalities.
You can effectively counsel by providing UI based on years of user experience.(*Internet connection required)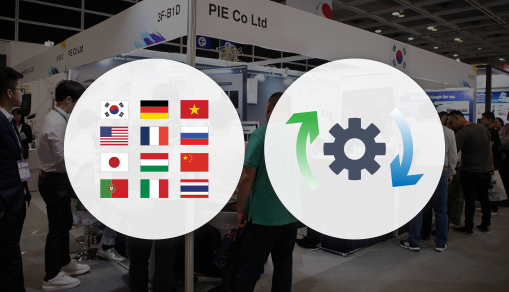 product features
Ensures the highest quality for advanced users.
It uses 3 superb spectral flash light sources to provide optimized images for analysis.
It uses a brightness retainer using professional shooting techniques.
It provides high-resolution images taken with the most recognized DSLR camera.
The program that is performed calibration can measure the actual size and length of the face.
Functions
product technology
Area-based skin learning system
10 areas have been developed with ergonomic design.
ISM techniques recognize and measure minute shadows of skin tissue by indirect light source.
Using high-resolution image analysis technology, it is quantitatively analyzed in pixels.
Learn skin data with Big Data & Deep Learning technology.
product technology
Superb three flash light sources
The flash light source contains all the wavelengths that pass through the visible spectrum, allowing it to express a color close to natural light.
Normal light - indirect irradiation takes a skin image that prevents excessive exposure.
Polarized light - A polarizing filter that removes the reflection of light on the surface of the skin to capture images that excepting texture.
UV light - A polarizing filter that removes the reflection of light on the surface of the skin capture images that exclude textures.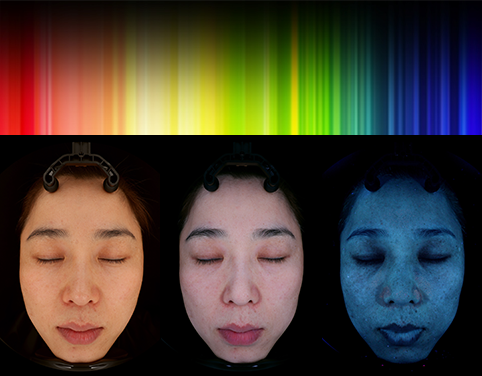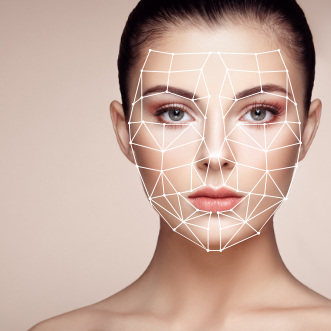 product technology
Overlaid Calibration Face Recognition
It recognize the face with 70 coordinates and use overlay correction technology to pinpoint the correct coordinates.
It calibrates the slope of the image so that you can always measure the same face area.
It recognizes the contour of the face and remove unnecessary background.
product technology
Photographic Brightness Maintenance equipment
Using Gray card* modality, it controls the same brightness every time.
When Shooting, measure the amount of light to detect the condition of the light source or changes in the shooting environment.
(*It used to adjust exact exposure and white balance when a professional takes photos)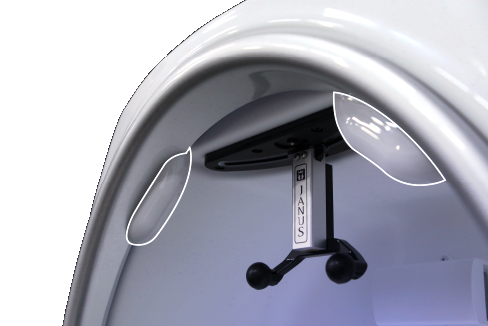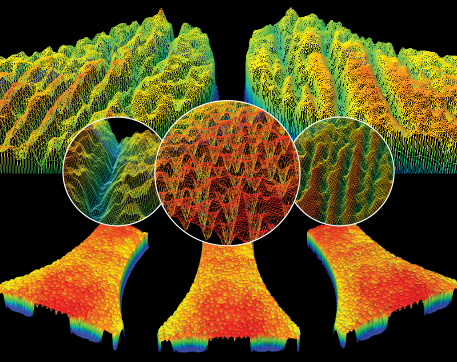 product technology
Skin Surface 3D Processing Algorithm
The images taken in 2D are processed with their own calculation algorithm and implemented in 3D.
It uses blurring technology to effectively view deep-rooted analysis items, such as pores or creases.
application
product utilities
It is used in specialized institutions such as dermatology, hospitals, research institutes, and clinical evaluation institutions.
JANUS is recognized in Korea's leading dermatology, hospitals, research institutes, and clinical evaluation institutions. It's very important for professional organizations to get reliable data.


Although many facial analysis devices are being released in the world, JANUS is being used consistently by important organizations.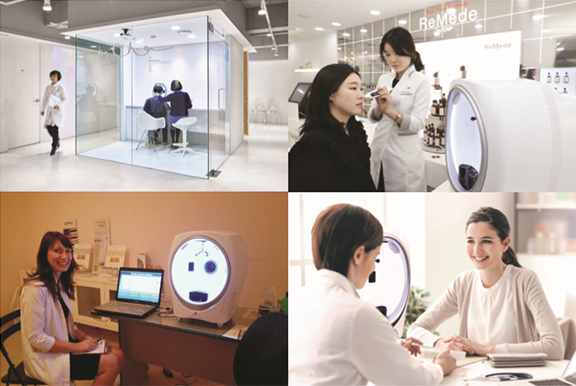 product utilities
It improves satisfaction and reliability of dermatologists and hospital visitors.
Comparison analysis function before and after

The results of the procedure should be verified by the customer's eyes.
You can select the desired shooting date to perform a detailed comparison analysis by region.

3D vision Screen Viewer

It allows you to compare the same area of a high-resolution image taken from three light sources by magnifying it. Curtain function and manual measurement function are also provided considering the convenience of advanced users' convenience.
Mobile App Free Download

The clinical workforce can identify the customer's treatment results with a variety of functions.

Mobile App Free Download

Customers who do not use a smartphone or want to receive it in print can receive A4 printouts.
product utilities
It is an essential equipment for skin data study.
The manual measurement screen, which is accessed through a three-part screen, allows you to determine the exact size, length, and angle of the skin's problems.
Skin research can be done anywhere in the world.
The JANUS program supports 15 multilingual and automatic updates.
Pie Co.,Ltd development team encrypts the privacy of the data used in the study and responses to separate requirements.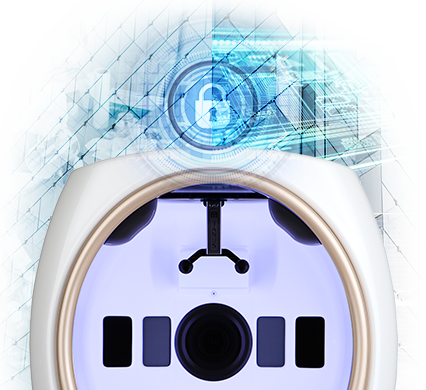 Specification
Camera

Canon 200D DSLR

Pixels

24.2 Mega Pixel

Lens

Canon 18-55mm IS STM

Light

Normal Light, Polarized Light, UV Light

Dimension

39(W) x 39(D) x 50(H), 8.1kg

Analysis Sections

12 Sections (Pore / Wrinkle+Nasolabial Fold / Elasticity+Jawline Angle / Spot(Polarized/UV) /
Skin tone + Redness / Sebum + Porphyrin / Moisture)

Resolution

1920 x 1080 (16:9)

Languages

Korean, English, Chinese, Japanese, Taiwanese, Russian, Vietnamese, German, French, Portuguese, Italian, Hungarian, Thai, Indonesian, Spanish (Total of 15)
Program
New Image Shooting

It takes the customer's face images 3 times


Moisture Checking

It measures moisture by the areas (must be connected by mosture checker)


Zone Setting

It sets the position of the 10 areas and the jaw line.


Total Result

It provides a comprehensive view of the customer's skin analysis.


Pore

It analyzes pores in detail.


Wrinkle

It analyzes wrinkles in the forehead, eyes, and palm areas in detail.


Elasticity

It measures the elasticity figures by images for the first time in the industry


Spot

It analyzes the image of nasolabial fold taken by polarized light.


Skin Tone

It analyzes the bright and dark areas of the skin by comparing them.


Sebum

It analyzes the sebum and porphyrin taken by UV light.


QR Code

the analysis results are sent to your smartphone by JANUS application


Recommended Cosmetics Products

You can register and sell your product.


Image Record

You can compare images by light sources and inquire the history.


Image Analysis

taken images can be measured using several tools.

New Image Shooting

Moisture Checking

Zone Setting

Total Result

Pore

Wrinkle

Elasticity

Spot

Skin Tone

Sebum

QR Code

Recommended Cosmetics Products

Image Record

Image Analysis