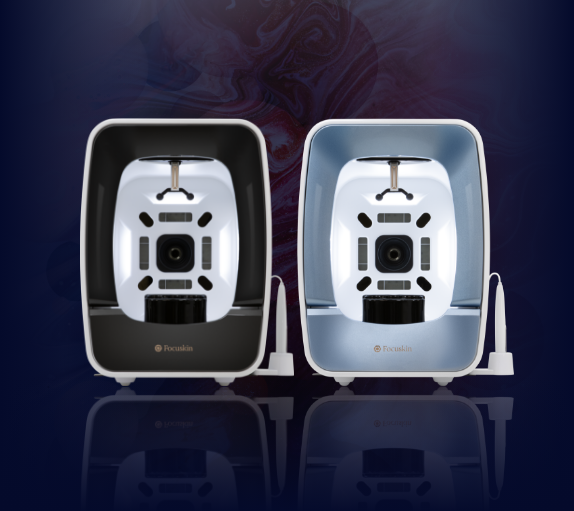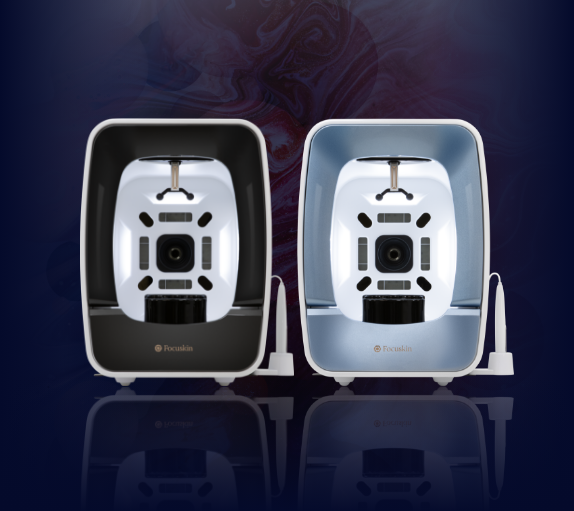 Optimized for marketing

Meet Focuskin which is attractive customers with
fast, accurate analysis and customized consultation.
Download Catalog

Download Proposal

Introduction
Features
product features
Recommend product and curation service


through specialized skin AI analysis system.
Analyzes 11 items for skin problems.
Skin Analysis AI of Focuskin is

the core of know-how by accumulated over 15 years

Able to consult with customer according to provided management
of each customer's skin problem.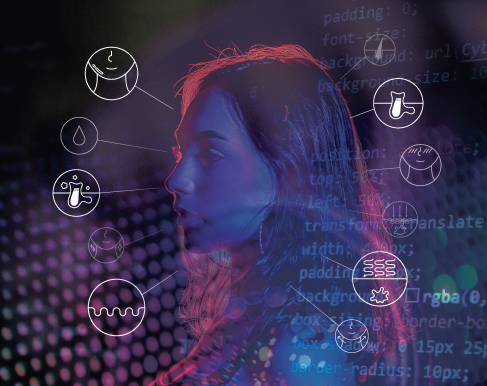 product features
Skin analysis system


which optimized for customer needs
Simple and intuitive UI design make it easy to check skin analysis result.
AI recommends customized products according to the analysis result.
The program is automatically upgraded for
add various functions and enhance data security.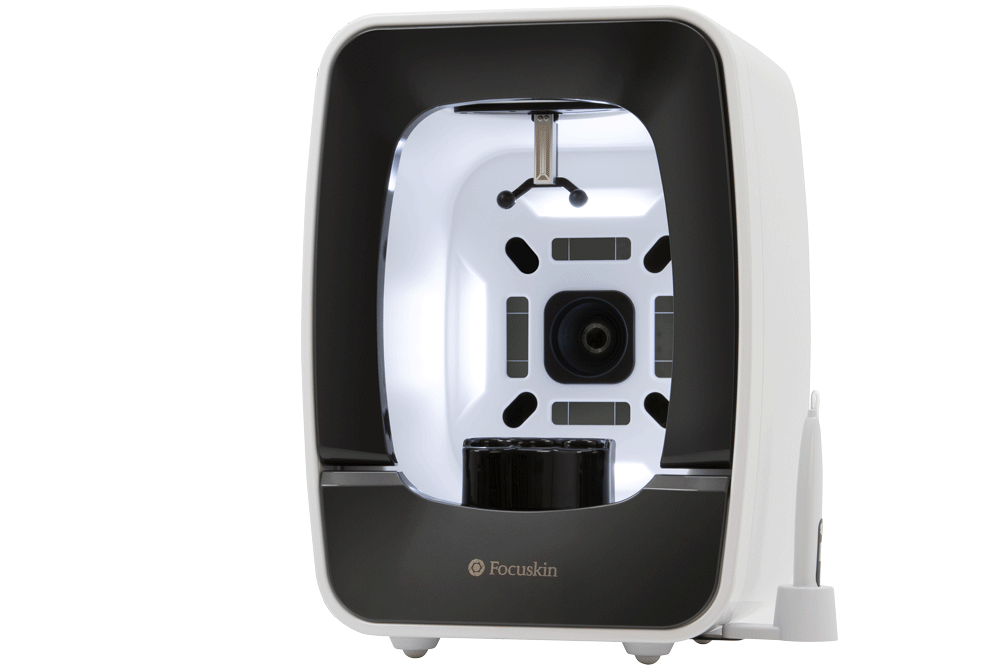 product features
The hood of Focuskin
blocks out
external light

perfectly.
Made of dust-proof and water-proof material after tested for durability.
It is made a classic design, which is associated with
the initial form of the camera obscura.
The operation is easy and simple.
product features
Best customized products

for all users
Provide High Resolution Image with 20 Mega-pixel and 4STL Filter.
Provide analysis optimized image by using 4 adaptive LED light sources.
Use brightness and color retention devices based on professional photo techniques.
Use the device of blocking the external light in order to the same photo every time.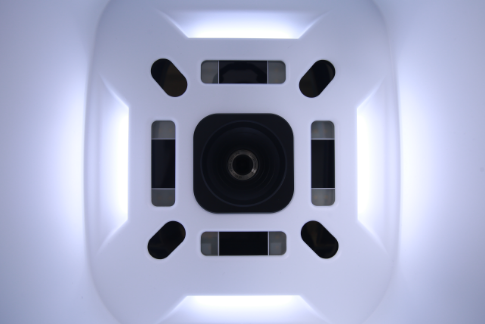 Functions
product technology
Area-based

skin learning system
8 areas have been developed with ergonomic design.
ISM techniques recognize and measure minute shadows of skin tissue by indirect light source.
Using high-resolution image analysis technology, it is quantitatively analyzed in pixels.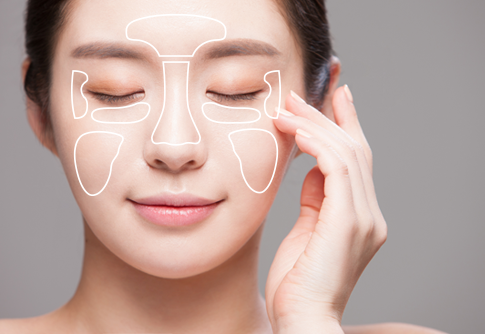 product technology
Smart PIE

automatic face recognition(PFR-2)
Smart PIE technology automatically detects faces and finds exact coordinates.
Calibrate the image angle in order to measure the same face area.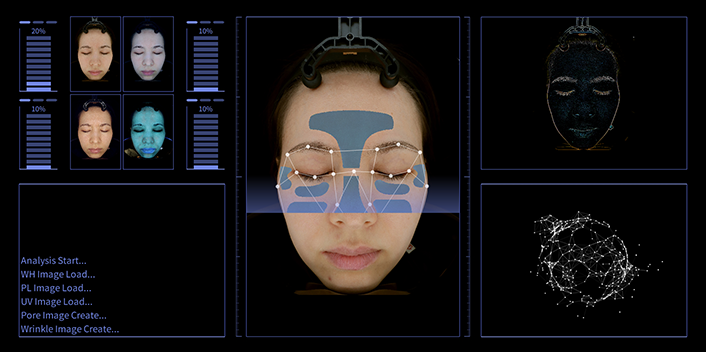 product technology
Brightness

and

color

retention device
Using Gray card* modality, it controls the same brightness every time.
When Shooting, measure the amount of light to detect the condition of the light source or changes in the shooting environment.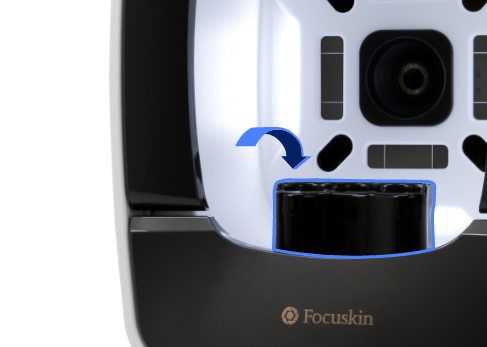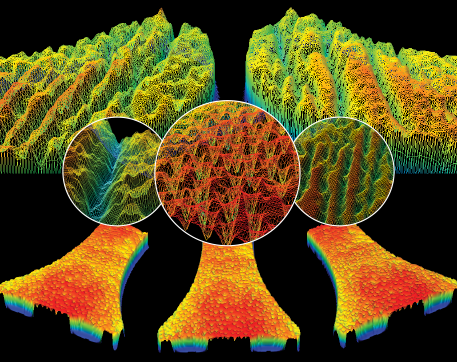 product technology
Smart 3D

Skin Analysis
The images taken in 2D are processed with their own calculation algorithm and implemented in 3D.
It uses blurring technology to effectively view deep-rooted analysis items, such as pores or creases.
Application
product utilities
Used in
various ways

like Skin Care Shops, Cosmetic Stores and Beauty Academies and so on
Fast analysis speed helps to save the consultation time with customers to enable efficient marketing.
Able to recommend and sell customized products with data-based professional consultation.
Induces the customers to purchase the products they need according to showing customer's skin problems intuitively.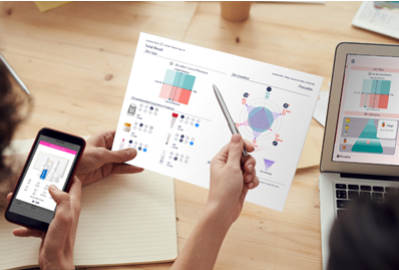 product utilities
Find out your
personal color
Personal color is the color which is best matches on individual's skin color.
You can compare colors to suit your skin tone by season
and suggest personal colors with Focuskin.
product utilities
Attract customers with
intuitive analysis

and

easy consultation
It can check the skin improvement at a glance through intuitive before/after comparison.
Allows customers to check the analysis results and recommended products for each items through SNS(Mobile phone & E-mail) anytime and anywhere.
Provide the feature that register customer easily and manage customer data by data, which is possible to be continuous consultation.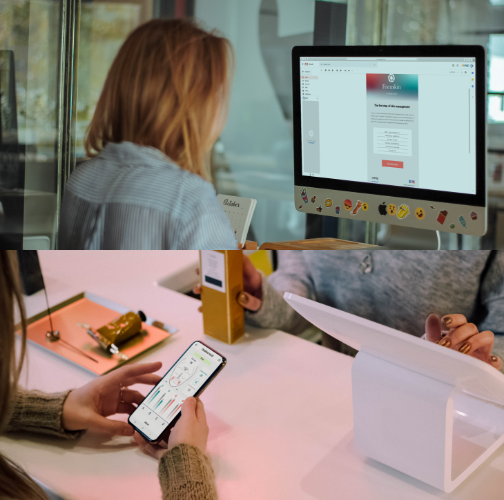 Specification

Camera

Digital Camera

Pixels

20 Mega Pixel

Light

Adaptive LED Light / 4-STL filter

Dimension

36(W) x 29(D) x 51(H), 7.2kg

Analysis Sections

Pore, Wrinkle, Elasticity, Pigmentation(Polarized, UV), Glossy, Skin Tone, Redness, Sebum + Porphyrin, Moisture (Total 11 Items)

Resolution

1920 x 1080 (16:9)

Languages

Korean, English, Chinese, Japanese, Taiwanese, Russian, Vietnamese, German, French, Portuguese, Italian, Hungarian, Thai, Indonesian, Spanish (Total 15 languages)
Program
New taking photo

Take photos of the customer's face 4 times.

Area setting

The analysis area can be set automatically.


Manual setting

The anlaysis area can be set maually.


Total result

Able to view the customer's skin analysis comprehensively.


Sending result

Able to check the analysis results on the web page.


Pore

Detailed analysis of pores.


Elasticity

It is the first in the industry to measure elasticity by Image.


UV Pigmentation

Analyze to be taken pigmentation Image by UV.


Skin Tone

Analyze according to compare the light and dark area.


Glossy

Analyze the skin glossy.


Personal color

Recommend a personal color for matching you skin tone.


Detailed view

Check the image of each light source in detail.


Comparison analysis

Compare current analysis result with previous result.


Comparison analysis(detail)

Comparative analysis is possible by analysis item.

New taking photo

Area setting

Manual setting

Total result

Sending result

Pore

Elasticity

UV Pigmentation

Skin Tone

Glossy

Personal color

Detailed view

Comparison analysis

Comparison analysis(detail)