PIE won Enterprise Grand Award from Suwon City Chamber of Commerce and Industry
2020.12.11
PIE won Enterprise Grand Award from Suwon City Chamber of Commerce and Industry
Enterprise Grand Award in Intellectual Property Management from Suwon City Chamber of Commerce and Industry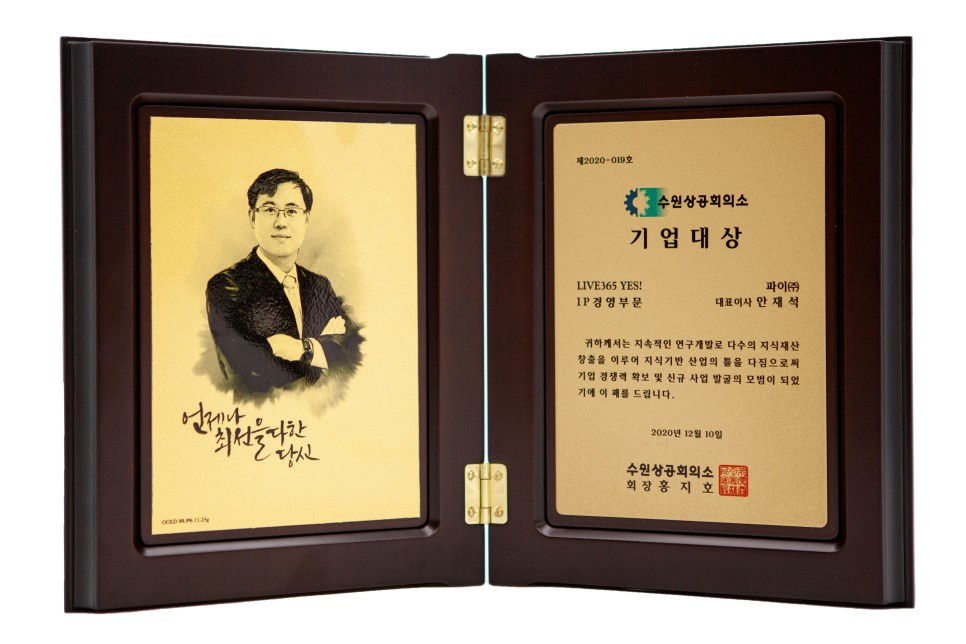 Despite all the challenges caused by COVID-19
along with sudden freezing weather,
we had surprising news in this month.
Besides the Grand prize for export promotion from the city last month,
PIE Co., Ltd won Enterprise Grand Award in Intellectual Property Management
from Suwon City Chamber of Commerce and Industry in December.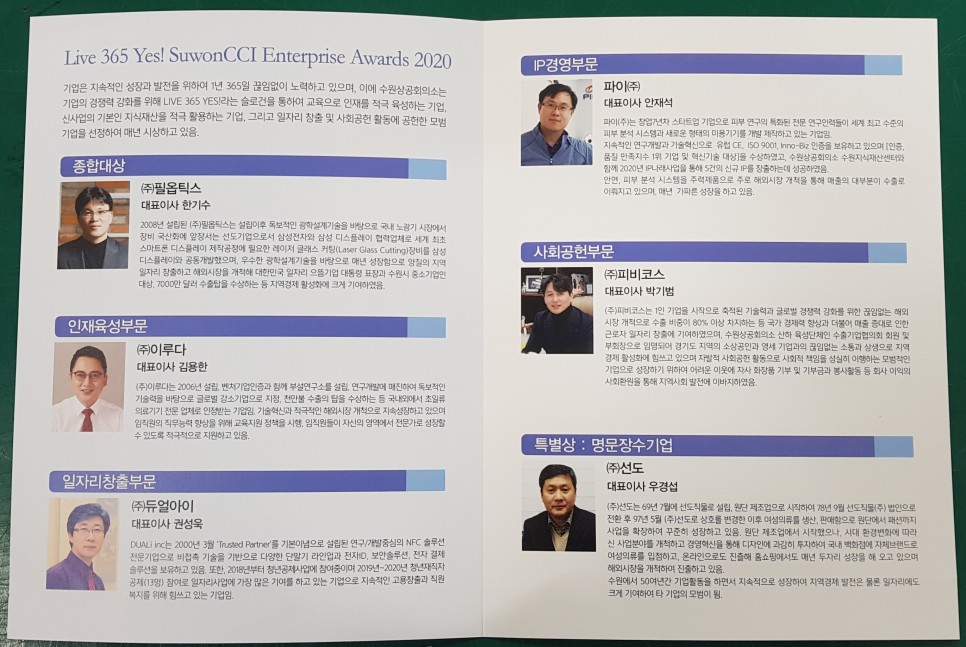 The city Chamber of Commerce and Industry awarded outstanding companies
in various categories
such as HR development, Job creation, social contribution and IP management etc.
from 14th to 16th of this month.
Due to the COVID-19,
there was no official award ceremony
but city Chamber of Commerce and Industry paid a visit
to our company and delivered the plaque
to Mr. Ahn, the CEO of PIE Co., Ltd.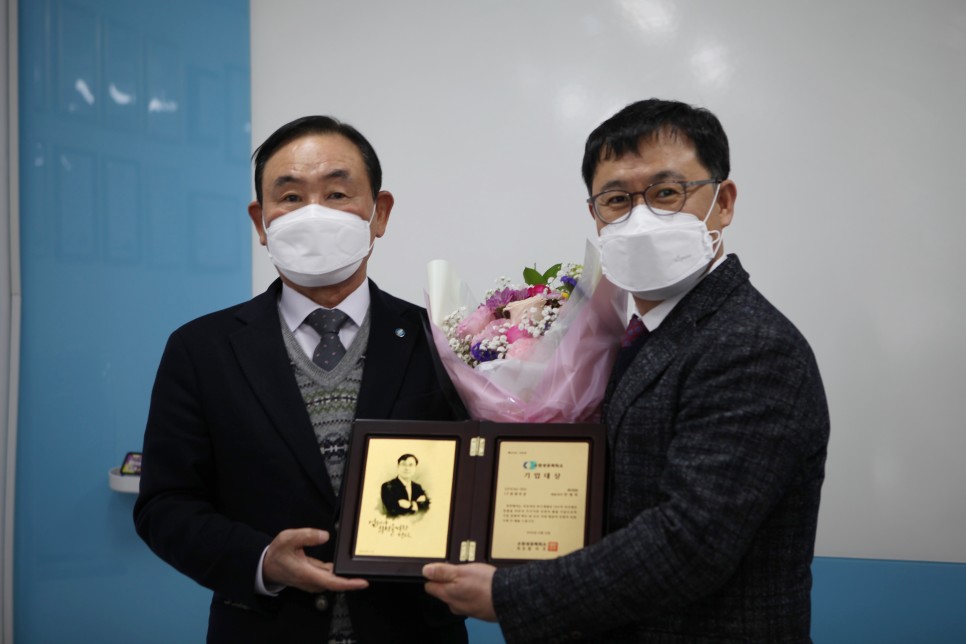 Mr. Hong, the chairman of the Suwon city Chamber of Commerce and Industry
congratulated and cheered up the winners saying
"Under the COVID-19 pandemic situation, as never before,
congratulate you all who won the prize
and keep it up challenging these difficulties
and turn risk into opportunity."
We also undoubtedly have been facing many challenges throughout the year,
but we managed to put ourselves together and implemented creative ideas
focusing on R&D and got through growing.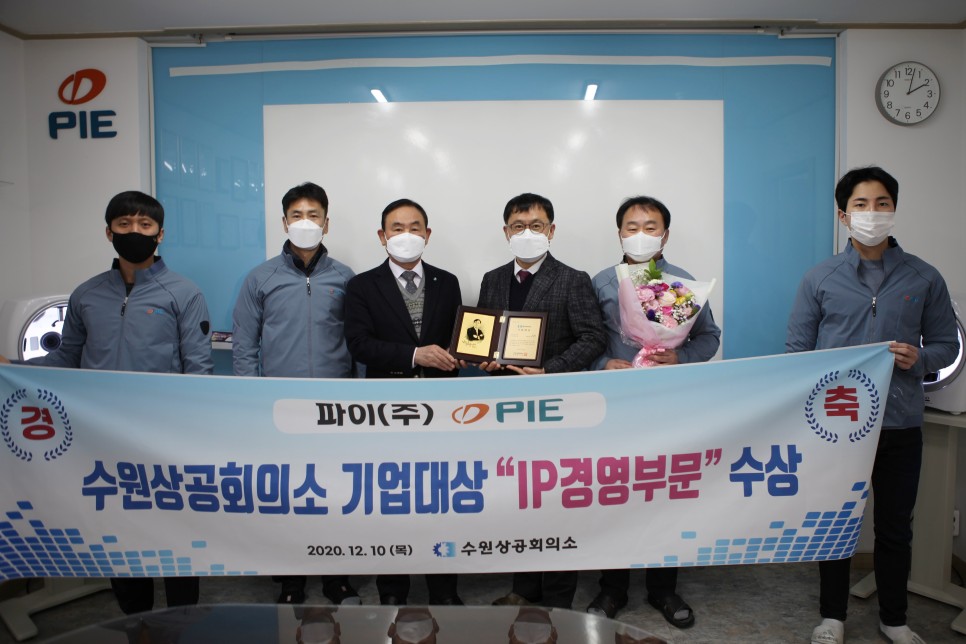 With difficulties that we never had before,
we are getting the corner of this year.
We, PIE Co., Ltd has applied 2 patents and 3 design registration this year
and 4 more patents application on its way.
There will be 2 new models on the market next January
based on these patents and design registrations.
Mr. Ahn, the CEO thanked concern and support from the customers
and promised he along with all employees of PIE would continue to work harder
for customers and community.